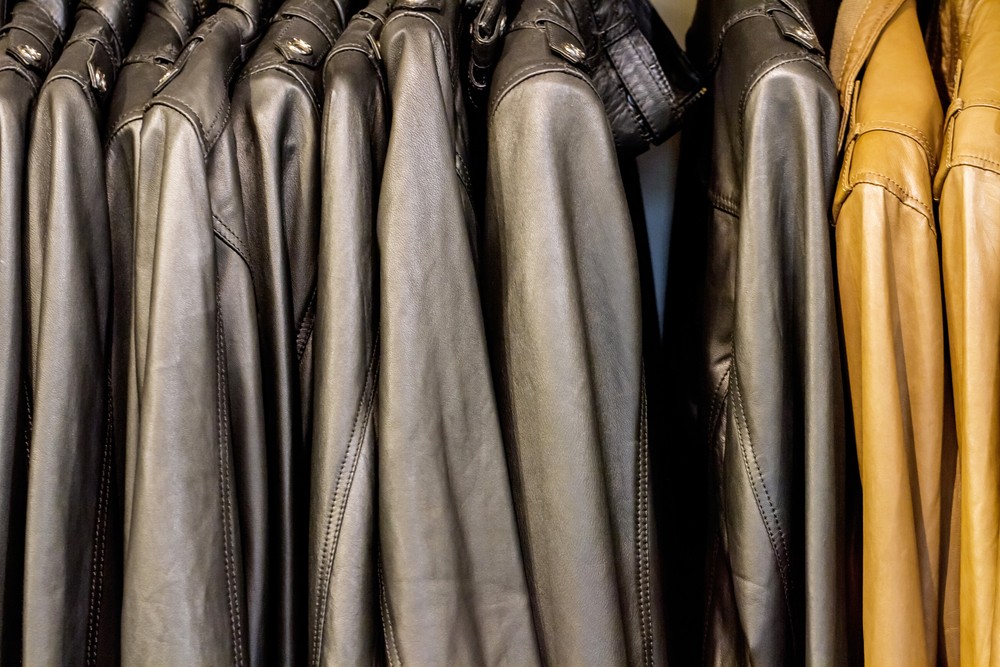 If you look after your leather it will last a lot longer than most man-made clothing.
With correct care and attention, new leather can last to a ripe old age and any vintage leather you own can continue to have a long, happy life.
There are a few things you can do at home to help you get the best out of your leather and keep it looking good for many years.
How you store your leather is essential. To keep it in its best condition, extreme temperatures – hot and cold – should be avoided as should excessive dryness or humidity.
Chemicals should also be avoided – remember this is a natural product and requires expert and delicate attention.
Leather clothes should be kept on a wide wooden padded hanger to void them pulling out of shape.
Never cover leather clothing with plastic as it will cause the leather to dry out and avoid exposing leather to direct sunlight for prolonged periods of time.
It is important that leather does not become soiled, soaked or dried out, because whilst these can be rectified, it can be more tricky.
Always stuff empty leather handbags with newspaper and use shoe trees when storing leather shoes and boots. It helps to keep their shape.
Cleaning – should really only be done by experts (such as us!). Dry cleaning is an effective and efficient way of cleaning leather.
But there are certain things you can do yourself. Don't let an item become too dirty before having it cleaned and point out any stains or ingrained soiling to the dry cleaner. This will at least give your dry cleaner a head start.
Incorrect care or cleaning of leather can cause it to crack and dry out, as well as remove finishes or colours, or worse still, make it too stiff to wear.
Continual contact with moisture (sweat, rain, alcohol, etc.,) can cause the leather to stiffen, so ensure that these are cleaned off the leather regularly.
At Geeves Dry Cleaners, we use 100 per cent chemical-free methods to clean your garments clean. That's kinder to your clothes and to the environment.
---
Related Post
---