At Geeves we bring you convenience and luxury with our easy laundry service. Our highly experienced team, will handle your laundry and ironing with the utmost care and attention to detail.
With our laundry service will provide you a 'drop and go bags' which you return with your items for the wash, dry and fold service or wash, dry and iron service which we return to you either folded or on hangers, according to your requirements. Our laundry service also includes clothing, bed linen, table linen, towels and much more. (This service does not include shirts for pressing). Please allow up to 3 days for this service.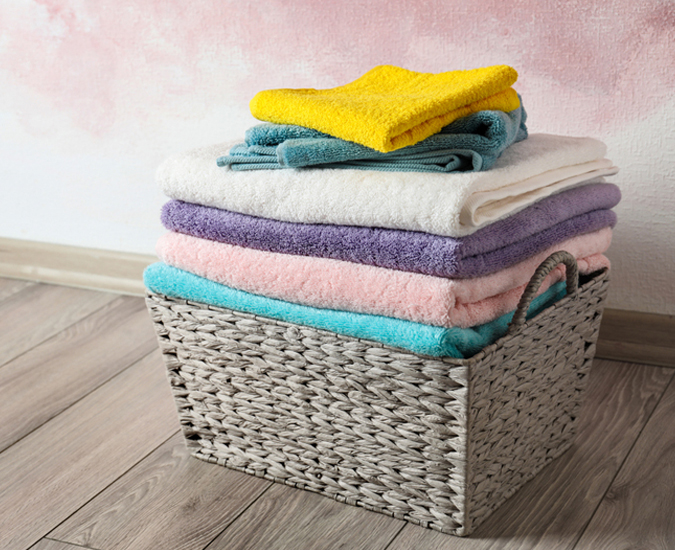 Your hunt for the best laundry services in Birmingham ends here…
We facilitate laundry collection service, cleaning, folding, dry cleaning & ironing. At Geeves our in-house experts are handling your daily laundry services carefully. Moreover, we've outreached to commercial & industrial sector too. From being your reliable domestic dry cleaners to spanning our services to hotels & more, we're your one-stop laundrymen.
It's a great privilege for us to stand among the top Laundry Services in the state. Understanding that your laundry requirements include linen, sofa throws, workwear, and everything in between, our laundry processes are aligned accordingly. Keeping customer requirements at the core, we ensure that you're 100% satisfied.
About Us: The Best-in-class Laundry Service Company
After handling your laundry services for 25 years straight, we take pride in being the go-to laundry company. Whether you have a requirement for dry cleaning, wash and iron, clean and fold, alteration, or anything else, we can do it!
Geeves Dry Cleaners belongs to the leading laundry companies in Birmingham for a reason. We've won customers' hearts by providing top-quality services, just as you expect laundry services to be! The expected wait for your garment handling processes is 2 to 3 days which will be disclosed to you by our customer support team. Also, if you cannot visit our store for dropping off laundry, we facilitate laundry collection at nominal charges. If you haven't availed of our services before then trust us, we won't disappoint. We're handling laundry & dry cleaning for hundreds of customers every month & the counter only grows.
Why choose us as your 'Laundry Service Near Me'?
Which is the first thought that strikes your mind while outsourcing laundry? We know you want your garments and any other laundry stuff to be handled with utmost care. Also, you would love to see it brand-new & in ready-to-use condition. Geeves Dry Cleaners will do the laundry just as you desire.
Contact us for Avant-Grade Commercial & Domestic Laundry Services now!
We're one of the most trusted & affordable laundry services in the state. Our regular customer base has renowned restaurants, industrial sector, domestic requirements, and more. You'll be happy to reach out to one of the most convenient & faster commercial laundry services in Birmingham.
Words can never justify the unmatched laundry services that we provide. Helping you with laundry is our ultimate goal & we're professionals in this class. It doesn't matter if yours is a commercial or domestic requirement, our services are unbiased. You'll be having your garments, bedsheets &
linen in the finest condition after cleaning. That's a promise.
By the time you're thinking about whom to hand over your laundry services, we might have added yours to our cleaning queue. So, contact us now!